The English Program of Utsunomiya University (EPUU)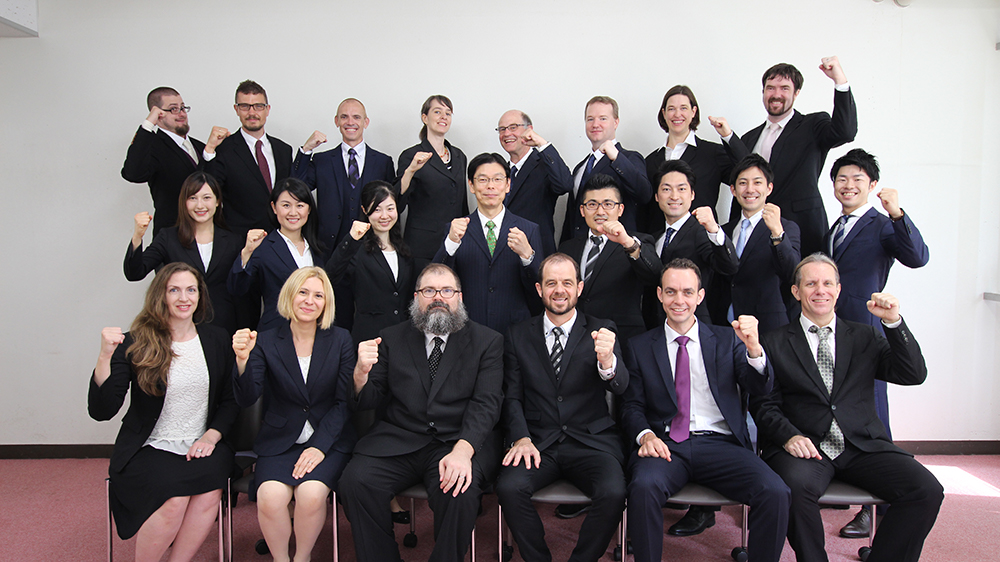 The English Program of Utsunomiya University (EPUU) is designed to help students develop the necessary skills and international mindset to be able to work and live in today's global environment. The award-winning and nationally recognized program provides a fun learning environment that enables students to be creative, motivated, and confident language learners.
The EPUU approach has some unique features:
Classes are formed according to the student's level of English proficiency. In addition, a special program for honors students is given a prominent role.
The motto is "Let's Shower Our Students with English," and various spectacular facilities are used to expose the students to English.
Movies are a major component of the teaching materials.
The program is designed from the students' viewpoint and developed to make learning English an enjoyable experience.
We challenge all our students to take full advantage of our dedicated staff and great facilities while they are at Utsunomiya University. It is hoped that through EPUU, students will realize how exciting and enriching communicating in English can be.
---
Greetings from EPUU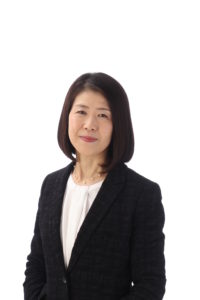 A warm welcome to the English Program of Utsunomiya University (EPUU). We live in a fast changing, interconnected world where English has become the international language of communication. To meet the challenges of this new world, and to create citizens who can successfully communicate in an international environment, EPUU was created.
  It is not enough to simply learn the English language. In today's globalized world, certain skills have become a necessity such as working together, thinking critically, delivering opinions, making presentations, negotiating and persuading. Therefore, the program was designed so students can actively practice and develop both their practical English ability and the skills needed for further study or future employment.
  I think learning a language is not easy, but it is a challenge that can be an exciting, life-changing experience. It is important for all involved, both teachers and students, to study and learn together and to create a warm, positive learning environment. I challenge you to use all of EPUU's facilities and to take full advantage of all the opportunities that EPUU provides.
  It is my hope that through English you will find out how exciting it is to communicate with people from all over the world, and you will be inspired to continue studying the language long after your university English classes have finished.
Chieko Mimura Professor / EPUU Director
---
Chieko Mimura
Professor / EPUU Director
Hello! My name is Chieko Mimura. I am new to EPUU as well as Utsunomiya, so 2019 will be my learning year! I have taught English for almost 30 years to all different levels of students, including university, senior and junior high school. I think learning English is not just learning the language, but learning about the world, different cultures, and people. There are no good or bad ways of learning it, and also, you should never be "forced" to study it. I would encourage you to think about why you learn English and to try to find your own comfortable way to learn it.
---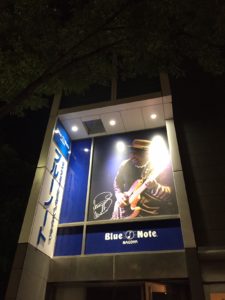 I like music, art, and fashion. Especially I like going to live concerts (all kinds of music) very much, and I would never miss the concerts that I really like! If I had time and money, I would go to live houses every night! Unfortunately though, I work most of my time. Fashion designer Coco Chanel once said, "There's time for work, time for love. That leaves no other time." In my case, there's time for work and time for music, which leaves no other time!
Rory Banwell
Associate Professor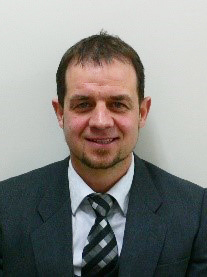 Kia ora! (This is a common way to say "hello" in New Zealand.) My name is Rory Banwell. I have been in Japan since 1993 and have lived in Utsunomiya since 1998. I really like Utsunomiya with its friendly people, nature, mountains, and delicious gyoza. Over the years, I have taught a lot of different people at many different places. Ideally, I think the English classroom should be a place where a student can relax and "experience English." Remember that learning a language involves new adventures, a willingness to take risks, and lots of fun.
---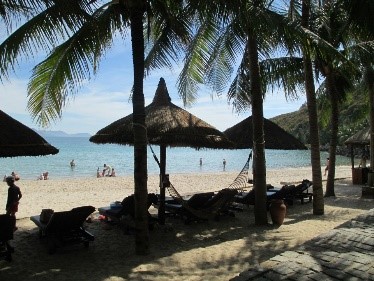 When I am not working, I like to do many different things in my free time. First, I like to exercise and play sports. It is not only enjoyable, but it also helps me get rid of stress, and afterwards, I can relax and sleep well. Second, I like surfing the net. I often watch YouTube videos of TV programs and music. Unfortunately, there isn't enough time to watch all the videos I want to see. In addition, although I don't have many chances to do so these days, I really love traveling. You can experience new things and have fun adventures.
Yoko Abe
Assistant Professor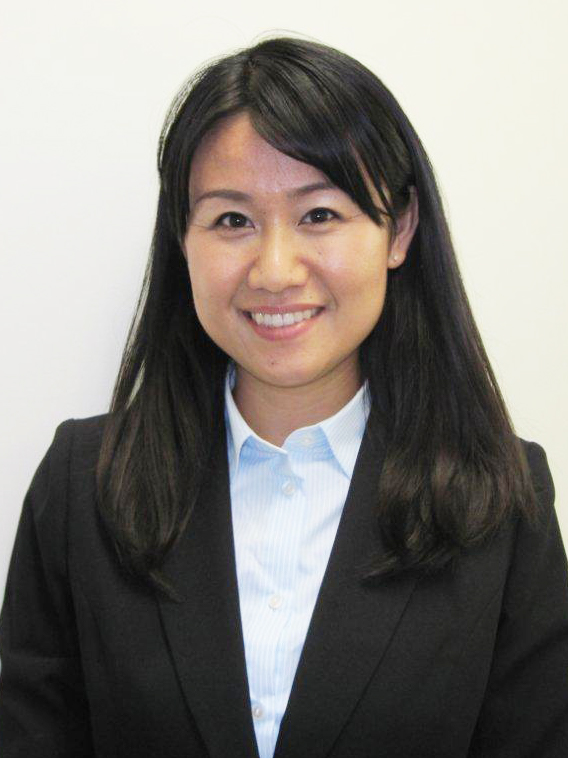 Aloha! I was born and raised in Fukushima-city, Fukushima. I earned a bachelor's degree in interdisciplinary studies with a focus on English and Japanese as second languages, and a Master of Arts in second language studies from the University of Hawaii at Manoa. After graduation, I taught both English and Japanese to all age groups from children to adults in Hawaii, Thailand, and Japan. In the summer of 2013, I moved to Utsunomiya and started teaching at this university. I feel blessed to be a part of this wonderful program. I believe students need to be not only challenged but also have fun while learning. Let's enjoy and improve our English together at EPUU!
---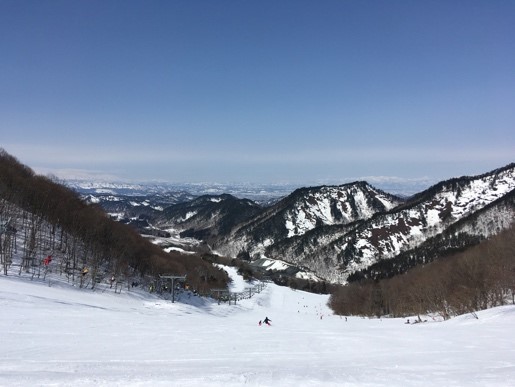 In my free time, I enjoy outdoor activities, especially tennis and skiing. I am so glad that we have many tennis courts here at Utsunomiya University. In winter, I love to go to Fukushima for skiing. The view from the top of the mountains is very beautiful. I also love exploring the world. All the experiences I get in foreign countries by visiting new places, meeting new people, and learning their cultures, broadens my mind and gives me new insights. Last but not least, I like spending time with my family and friends. We do not have to do anything special, but doing simple things with them like having a coffee, going on a walk, or even just chatting on the phone, makes my days more meaningful.
Inochi Kakitani
Assistant Professor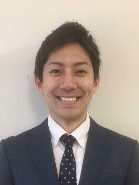 Hello everyone! My name is Inochi Kakitani. I came back to Japan in 2016 after living in America for over 12 years. After graduating from high school and university in Michigan, I went to the University of Southern California in Los Angeles and earned an MA in TESOL. I love teaching in EPUU, and I am very much looking forward to meeting all of you. Let's enjoy learning English together!
---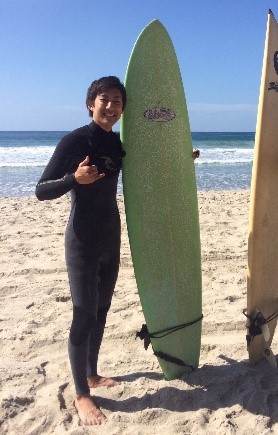 My favorite pastime is surfing. I started surfing when I was living in southern California in America. Since Utsunomiya is far from the ocean, I have not been able to go surfing for quite some time, so I am very much looking forward to the next opportunity. Besides surfing, I like watching soccer on TV. My lifetime dream is to travel to Europe and watch a live European soccer match.
Makito Kawata
Assistant Professor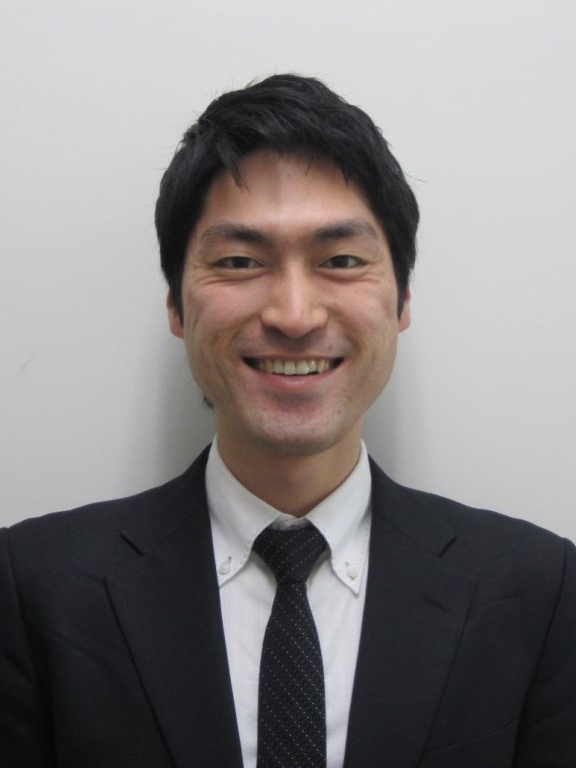 Hi everyone! My name is Makito Kawata, and I have a BA in linguistics and an MA in TESOL. I'm originally from Kansai, but I moved to the US with my parents when I was nine and lived there for 20 years. I lived in Atlanta, Georgia for the first 14 years and spent another six years in Los Angeles, California. I experienced many things and drove to many places during my 20 years in the US, so I can't wait to share many of my crazy stories and pictures with you. I've also experienced a lot of reverse culture shock since returning to Japan six years ago, so maybe I'll share some of those stories with you too.
---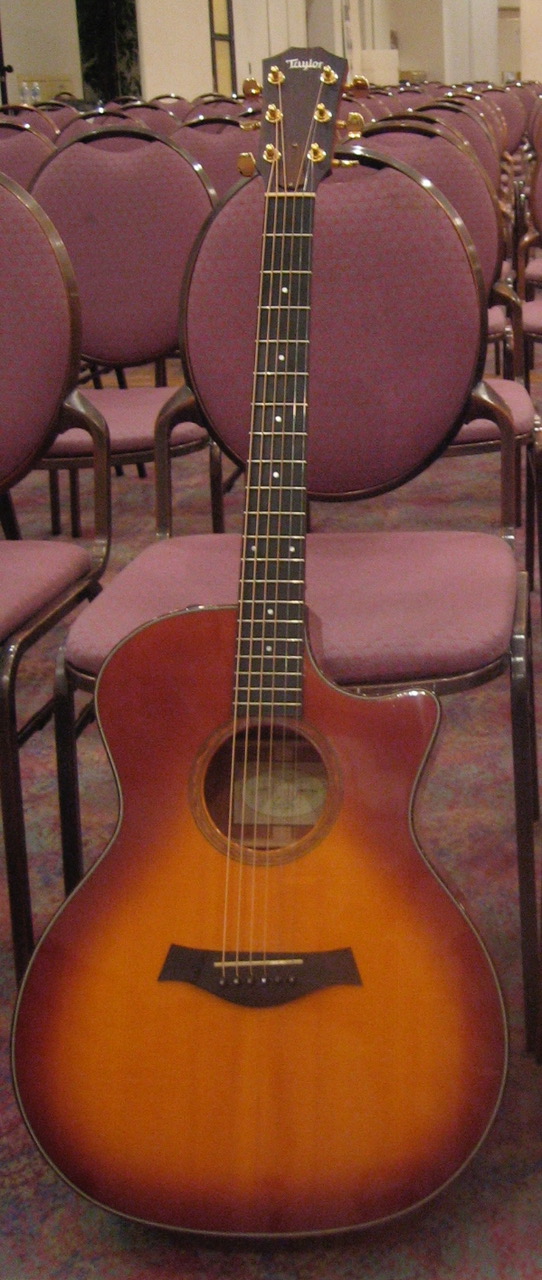 My favorite pastime is playing guitar. I've been playing guitar for 22 years, and I've had this particular guitar for over 10 years. It has been my companion for countless road trips across America, hours of jamming with friends, and at weddings and church gatherings. Music is a universal language. Music transcends cultural and racial barriers. Music (and laughter) is medicine to the soul. I've made hundreds of friends over the years through music, and I'm looking forward to making more friends here in Utsunomiya!
Kento Sato
Assistant Professor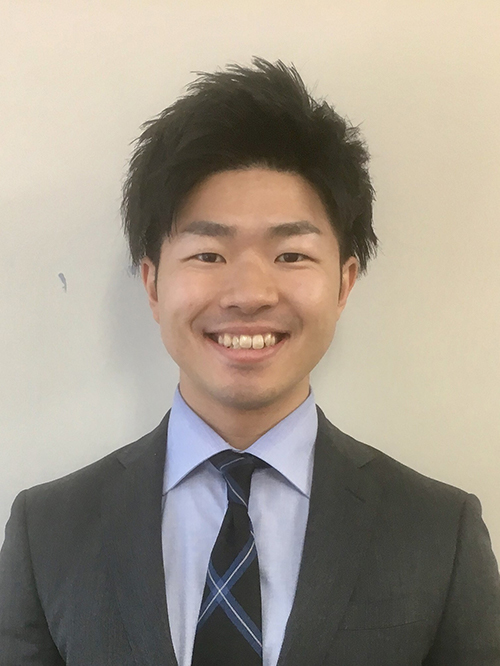 Hi everyone! My name is Kento Sato. I'm originally from Sendai, Miyagi. When I was a child, I lived and attended school in the US for 4 years. I have a BA in English communication, and an MA in TESOL. I've been teaching at Utsunomiya University since 2015. I especially like teaching with technology, and I always try to make the class fun and engaging. I'm looking forward to talking with all of you. Even if you are not in my class, please feel free to come up and talk to me! Let's have fun and enjoy learning English!
---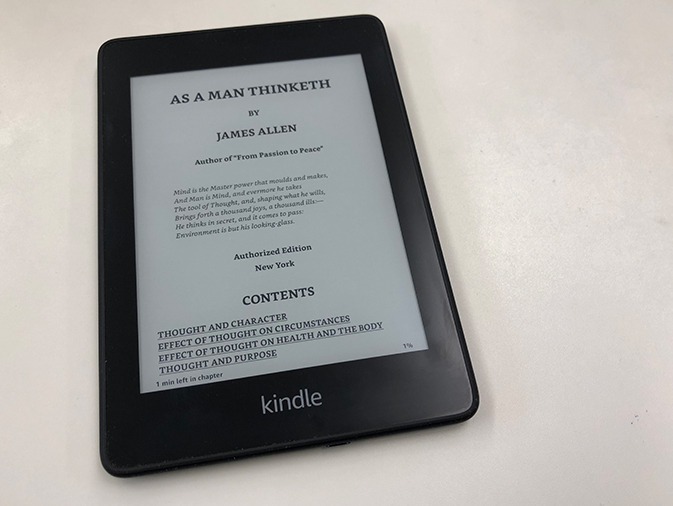 In my free time, there are a lot of things I like to do. First, I like working out, and I go to the gym quite often. I like it because I believe workouts won't betray you: the harder you work out, the better results you can see. Secondly, I like reading books. Almost every week, I buy a new book and read it. I like reading books because I think books simply make me a better human. By reading books, I can communicate with experts, experienced people, and great people in history, who provide me with valuable knowledge and better perspectives. Last but not least, I love learning languages. I'm not sure about the reason but the letters/alphabets and sounds of foreign languages intrigue me and make me want to learn them. So far, I have learned French, Spanish, German, and Russian. I believe language learning leads to cross-cultural understanding, and consequently to world peace.
Erina Mine
Assistant Professor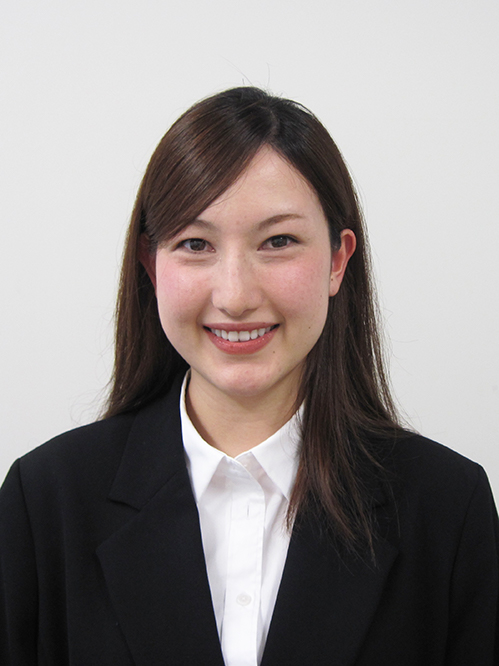 Hello. My name is Erina Mine. I was born and raised in Iwate prefecture. After graduating from a Japanese high school, I went to Temple University, Japan, an American university in Tokyo. Then I studied TESOL at a graduate school in California. I would love to live abroad for a few more years sometime in the future. I think that the key to brushing up your English (or any other language) is to use the language in your daily life. You can do it through watching films, listening to favorite podcasts, reading, writing diaries, etc. Find your favorite ways to immerse yourself in English.
---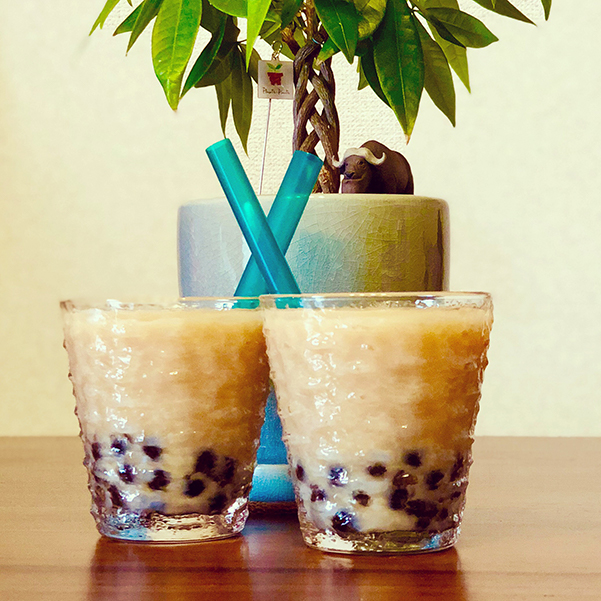 I like to do all sorts of things in my free time, but the thing I like to do the most is spend time with my family and close friends at home. I like talking over a cup of tea or doing things together like cooking, playing games, and watching Netflix. When I'm alone and am free of tasks, I like to read books or organize things in my house. I also like to exercise. My husband and I are members of a fitness gym, and we go there to get fit. It makes me feel physically and mentally refreshed.
Irene Mine
Assistant Professor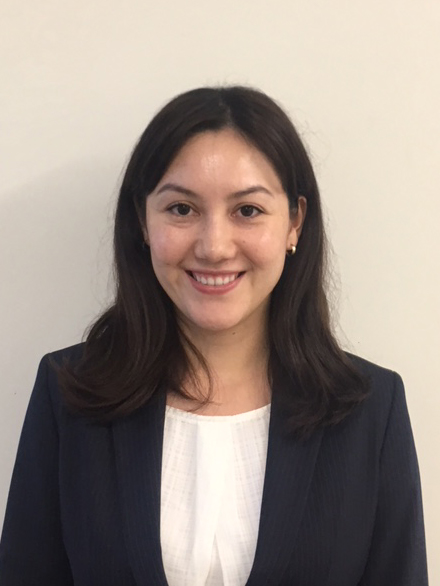 Hi, my name is Irene Mine. I grew up in Iwate prefecture where I lived until I graduated from high school. After that, I went to the United States for college and lived there for 7 years. While studying abroad, I enjoyed learning a lot about other cultures and communicating with people from all over the world. Now that I teach English, I try my best to give enjoyable and as communicative lessons as possible, because I want my students to remember that English is not just a school subject but also a tool for communication. I am hoping that through teaching English, I will be able to motivate my students to learn and as a result, help to expand their possibilities.
---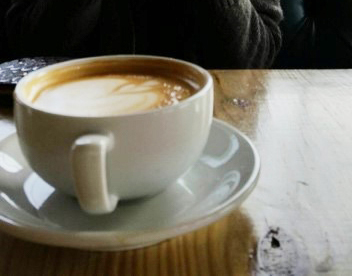 In my free time, I enjoy seeing my friends or family and chatting over a cup of coffee or a meal. As some of my close friends are not nearby, I often use Skype or Line to communicate with them! I also like to spend my free time by myself. I like to play the piano, draw, and watch shows on TV and Netflix. If I had a long break, I would love to travel abroad. If I could go anywhere, I would go to Australia, Finland, and Ethiopia. Hopefully, I can check these off my bucket list someday!
Steve Dooley
Part-time Lecturer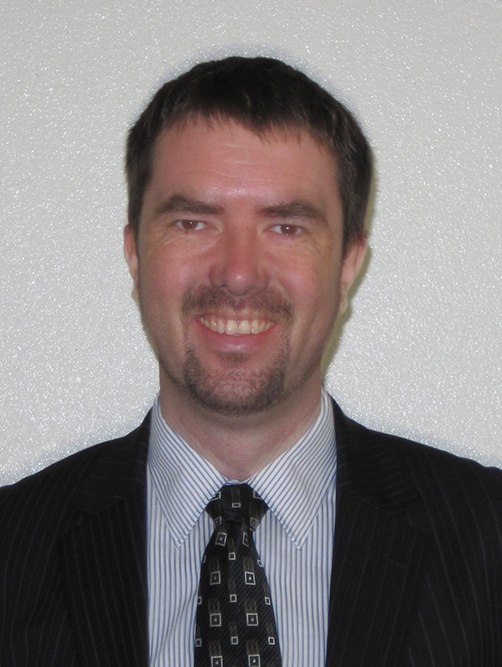 Hi to one and all! I'm Steve. I have a BA in fine arts and an MA in multi-media arts. I have only been in Japan since 2003 but I like to count both England and Japan as home. I believe learning never stops and the best way to learn is to have fun while doing it. On that note, I look forward to seeing you in class with a smile, a pencil itching to be put to use, and an enthusiasm to learn.
---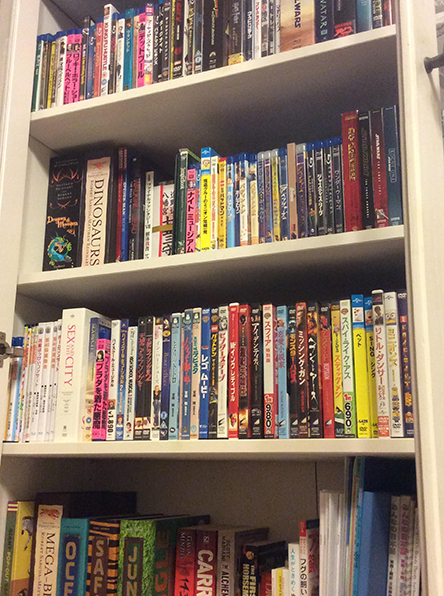 When I have a moment to myself, nothing beats Premier League football. I try to keep up to date with the football back home as much as possible. If I can, I also like to play a bit of futsal as well. What else? Movies and the occasional TV show help me to get away from it all. Reading also works wonders and is a good way to stretch your imagination. If my kids have finished their chores, then we might throw on a video game for some family fun. A variety of hobbies means there is always something for me to do.
Chris Hunter
Part-time Lecturer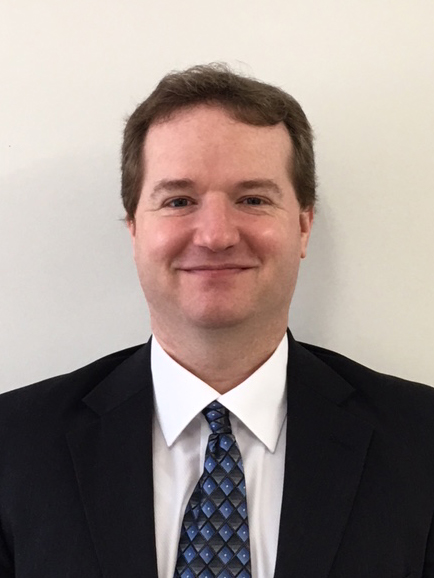 Hello, everyone! My name is Chris, and I am originally from Portland, Oregon, which is on the west coast of the United States. I have a Master's in TESOL from Temple University, Japan, and I am currently working on my PhD in Second Language Studies from the University of Hawaii at Manoa. I first moved to Japan in 2004, and I have lived almost all of that time in Utsunomiya. In my classes, my goal is to help students relax and focus on communicating ideas, hopefully while also learning and having fun. I look forward to meeting you!
---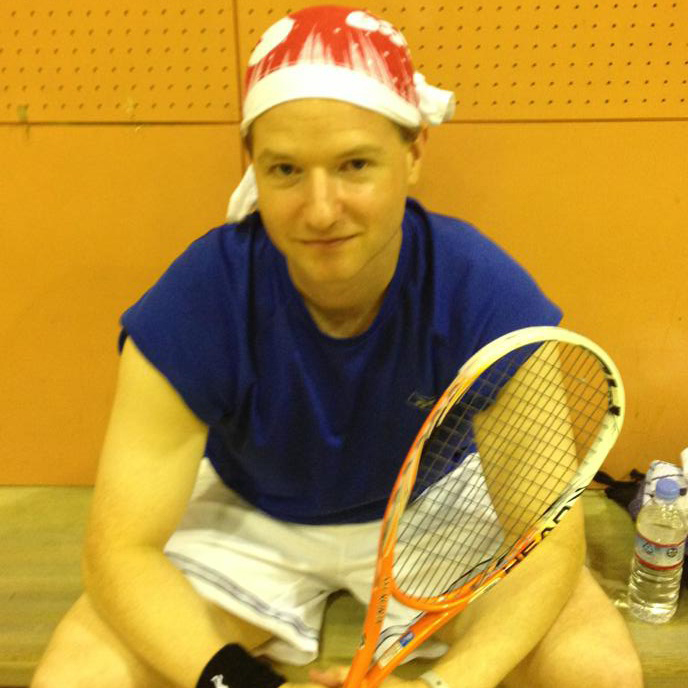 In my free time, I enjoy playing a sport called squash. Squash is a racket sport like tennis or badminton, but it is played inside a room, and you try to beat your opponent by hitting a ball against a wall. It is a very fast and challenging sport, especially for an old guy like me! But, I still try to play when I can. Like many teachers in EPUU, I also love to travel, both inside and outside of Japan. Two of my favorite places in Japan are Sendai and Fukuoka. Outside of Japan, I have enjoyed traveling to France, Korea, and Indonesia.
Josh Kidd
Part-time Lecturer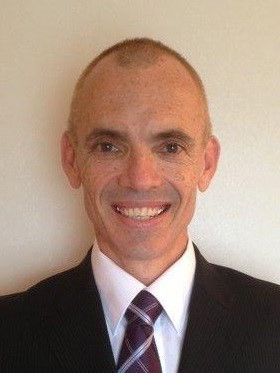 G'day! I was born in Melbourne, Australia. When I was young, I spent my childhood moving around Australia. My family lived by the philosophy that life should be an adventure! I have been in Japan for over 20 years and still find new adventures almost every day. I am fascinated by language teaching/learning and have a Masters in TESOL and Doctorate in Applied Linguistics. I believe that learning languages is a deeply rewarding experience and the ability to communicate in a second or third language can connect you with the world at large in ways that it is difficult to imagine - be it for business, education, or adventure! I am looking forward to working with you to develop your English proficiency and exploring the opportunities that your future holds.
---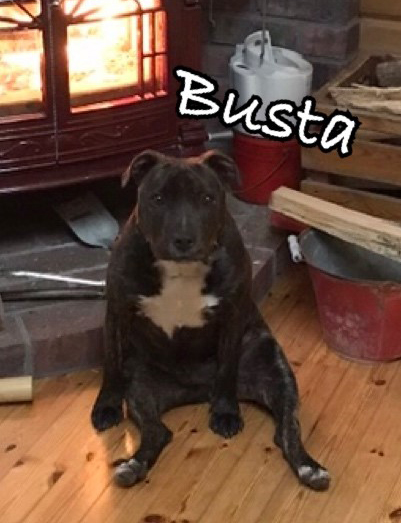 I believe that it is important to balance work/study life with time away doing different things. I am gradually getting better at doing this! When free, I love spending time with my family, friends and experiencing new challenges. I am very much an outdoor person and enjoy building, running, and animals. Jogging is the time of day when I can clear my head, learn about local areas, and connect with the community. It may not come as a surprise that one of my favorite free time activities is reading. All genres interest me! When I have a couple of spare minutes, playing the guitar brings me much enjoyment and hopefully does not result in too many headaches for my neighbors! Finally, the activity that brings me the greatest joy is communicating with others. Connecting, sharing, and learning. There is nothing better!
Keith Rodger
Part-time Lecturer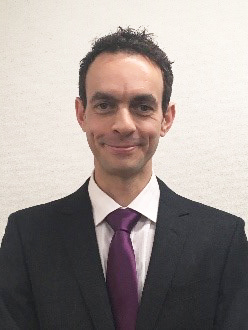 Hello, everyone. My name is Keith Rodger and I have an MA in psychology. I have lived in Tochigi since 2004 - first, in Nikko, and now in Utsunomiya - and I have worked at Utsunomiya University since 2011. I am from a very rural part of North East England called Northumberland. It's a beautiful part of the country with stunning remote beaches and dramatic castles. In fact, one of the most famous places is Alnwick Castle, which was used as Hogwarts in the Harry Potter movies! I think that learning English needs a balance of studying and using the language. I hope my students have plenty of chances to use what they have studied!
---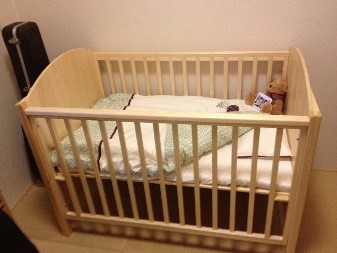 As a father of two young girls, I do not have a lot of time on the weekends for hobbies. I occasionally have the chance to play my favorite sport, golf, but only a few times a year. The university holidays, however, give me the chance to pursue something I love, which is making things, especially from wood. I typically have a short attention span, but when I work on a project, I have focus. Also, I am terrible at drawing so I have to keep the design ideas in my head. I think it is good for my brain! This picture shows a cot I made, but as with all my projects, it was over time and over budget!
Garland Rollins
Part-time Lecturer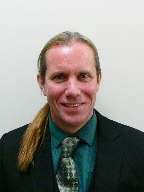 Hi everyone! My name is Garland Rollins and I have an MBA, an MS in automotive engineering, and a TESOL certificate. I really enjoy teaching at Utsunomiya University. I am so lucky to be working with so many wonderful people. I believe that we should try our best to make a difference in the world. I hope I have the opportunity to make a difference in your life. My class rocks, so I hope to see you this year.
---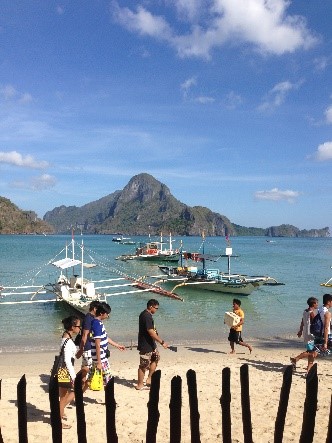 In my free time, I enjoy exercising. I like to do martial arts, weight training, hiking, swimming, and bicycling. I also really love music. I play the guitar, write music, and sing. I don`t get to go to karaoke very often, so my singing time is limited to singing in the shower. I hope my neighbors don`t mind. Another one of my favorite things to do is travel. I`ve been to many countries, and I like meeting people from all over the world. I really love making new friends!
Peter Smith
Part-time Lecturer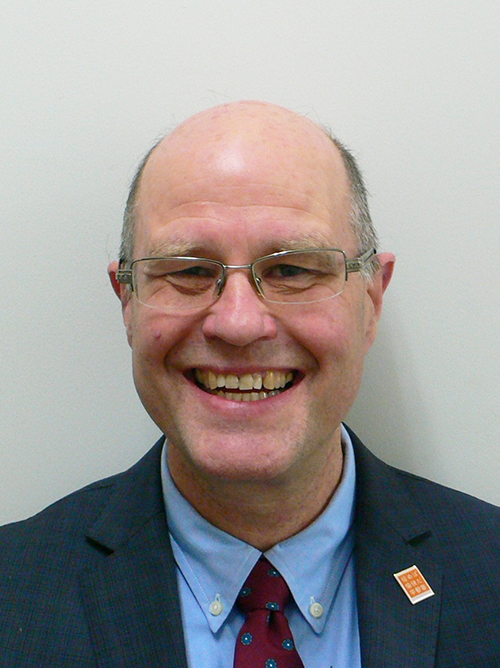 Hello fellow life adventurers. My name is Peter Smith, and I have an MA in TESOL. I first came to Japan as a high school exchange student to Nagasaki. I taught in America for twenty-five years before deciding to come back to Japan. I started teaching at Utsunomiya University in 2012 and have enjoyed it very much. I believe that knowing a foreign language is important because it opens doors to new experiences, friendships, and new ways of looking at the world. I do my best to make my classes fun, useful, and enjoyable.
---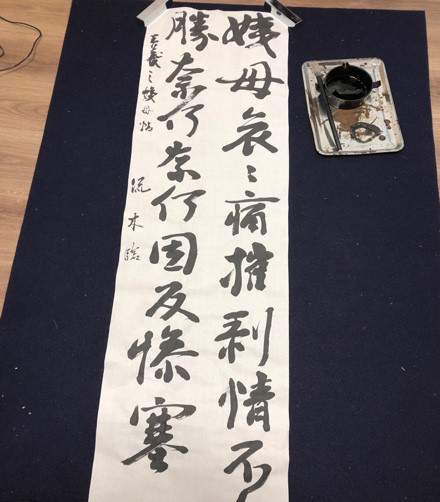 I have a number of free time activities. The one I've done the longest is Japanese calligraphy which I started doing when I was eighteen years old. I still go to Tokyo once a week to practice. In addition, I cycle with a group of friends on mamachari,, belong to a discussion group, and grow vegetables just outside of Utsunomiya for fun. I also like to cook. My favorite things to make are bread, pizza, and Italian food. I like to go to museums, read, listen to music, and talk politics with people. The world is full of interesting things. Be curious!
Laurie Takagaki
Part-time Lecturer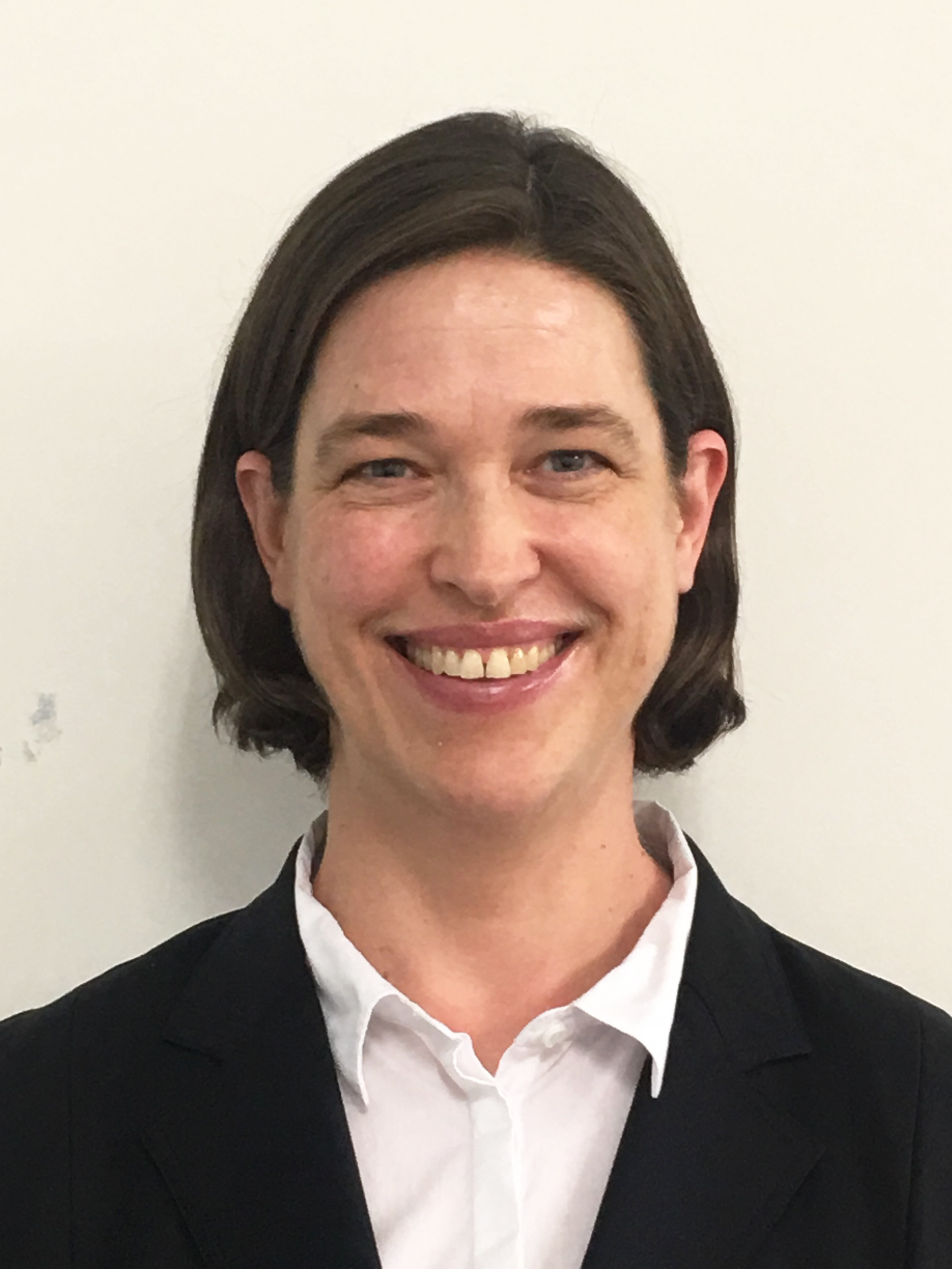 Hello! My name is Laurie Takagaki and I have a PhD in comparative literature as well as a Certificate in English Language Teaching to Adults (CELTA). I come from Canada, which is a bilingual country, so I grew up speaking both English and French. I love languages, and I have also studied Spanish, Mandarin, Turkish, Thai, and, of course, Japanese. Learning languages takes time and effort, but it is also rewarding. If you want to improve your English skills, spend time every day doing something fun in English: read something you're interested in, listen to music, watch a video, or talk to a friend. Don't be afraid to make mistakes. That's how we learn!
---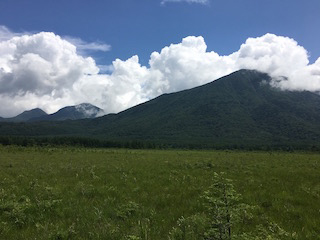 I read a lot of books in my free time. If you ever see me in a café in Utsunomiya, I will probably be reading! I enjoy reading many types of books, especially fantasy novels like the Harry Potter series. I love reading manga and comic books too. Reading books is a great way to experience different worlds and other people's points of view. On the weekends, I like to go walking in parks or hiking in the mountains. Living in Utsunomiya is wonderful, because it is so close to Nikko, Nasu, and other beautiful places. I feel happiest when I am surrounded by nature.
Luke Winn
Part-time Lecturer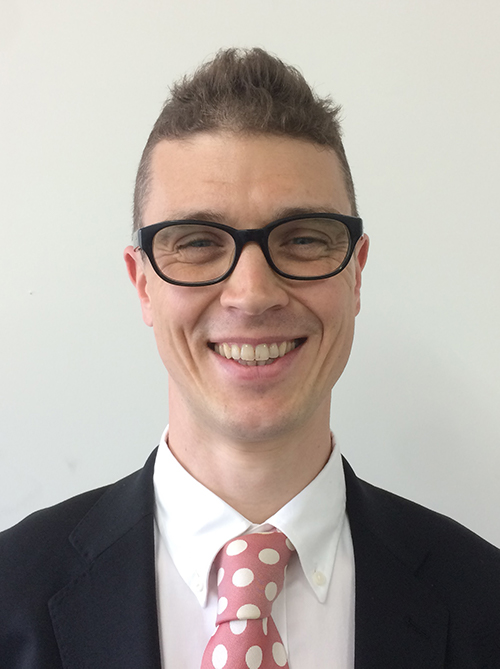 A big hello to all of the students at Utsunomiya University! My name is Luke Winn and I am from a city called Lincoln in the UK. I have enjoyed living in Japan for a number of years. My higher education began with a BA in politics and international relations, and an MA in politics and critical theory. However, I took an interest in language education and now I have an MA in English language teaching. I'm looking forward to working with you all and seeing real progress in your English communication skills!
---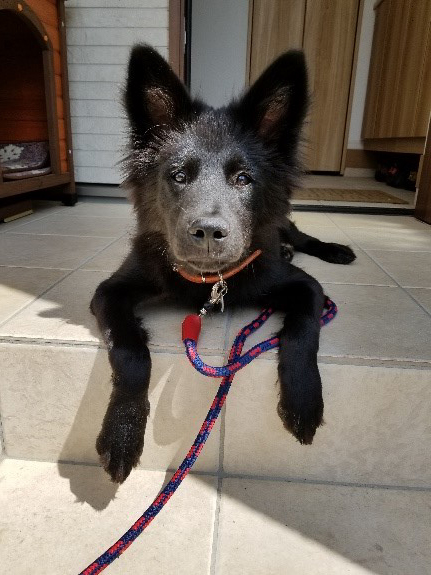 If I'm not working, I'm usually doing one of the following: walking the dog; making green smoothies; planting greens and watching them grow; picking green bugs off of my green leaves; digging holes in the garden for various reasons; reading and writing about ESL; getting supplies from Joyful Honda; watching tutorials on YouTube about how to make things; rock climbing (both indoors and outdoors), and, finally, camping in Nagano or Yamanashi. It's all good fun!
Michael Ward
Part-time Lecturer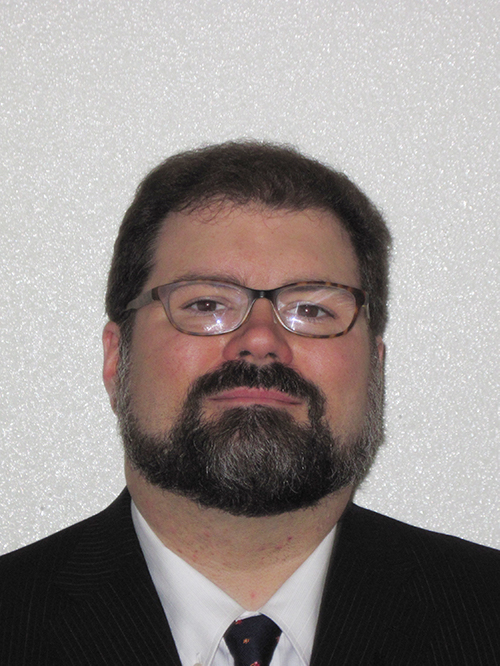 Hello! My name is Michael Ward and currently split my time working in Utsunomiya and Tokyo. I am from a very small town named Thomaston, which is located in the southeastern American state of Georgia. I have a BA in history from the University of Georgia, an MA in East Asian studies from the University of Kansas, a second MA in religion from the University of Georgia, and an MPhil from the University of Sydney. I have lived in Japan for eight years now and enjoy the small discoveries I make here each day.
---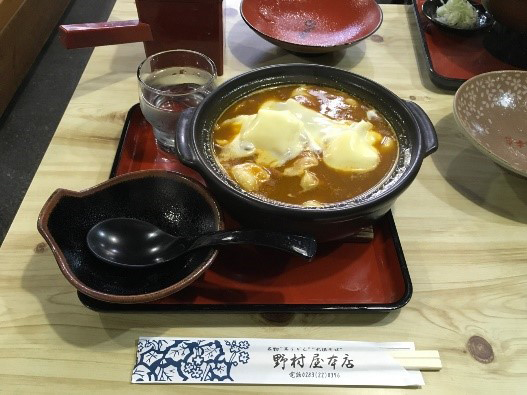 After moving to Tokyo, Japan, I discovered that I have a deep love for curry, both Japanese curry rice and Indian curry. Combining this love with my and my wife's enjoyment of urban walking, I have discovered and enjoyed many delicious curries in Tochigi, Ibaraki, Kanagawa, and Tokyo. In Utsunomiya, you will often find me enjoying an extra spicy curry at local restaurants. Besides eating curry, I enjoy listening to music, especially heavy metal and punk rock, and reading novels and graphic novels.
Christy Deering
Clinic Trainer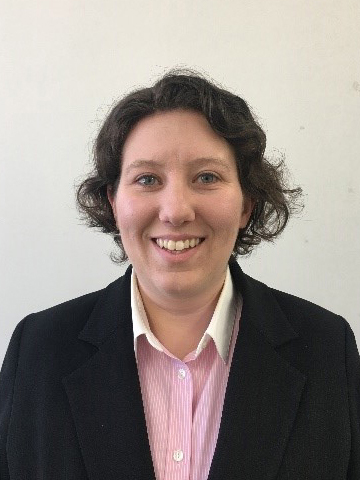 Hello! I first moved to Japan when I was two years old. I spent eight years in Japan and then moved back to the United States. Growing up in Japan, I had the opportunity to experience Japanese culture and language firsthand. I became interested in various cultures and languages. In high school, I studied Spanish and Thai, and in university, I studied Japanese and Korean. I have a BA in social science with a major in Asia Pacific studies, and a TESOL certificate. I'm looking forward to meeting and talking with everyone at Utsunomiya University!
---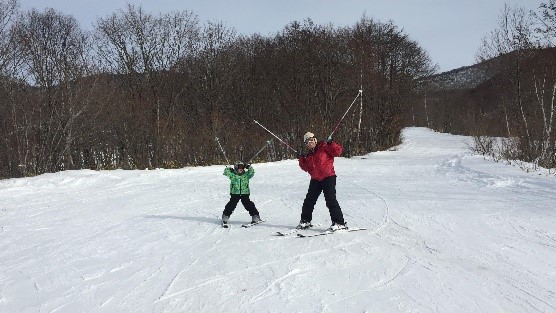 I have many interests and hobbies that always keep me occupied and on the go! Some of my hobbies that I enjoy on a daily basis are cooking, baking, and exercising. When I'm cooking, I like to find and try different recipes from around the world. I especially enjoy baking homemade treats for my kids. As for exercising, I like running, doing karate, and skiing. My goal this year is to run in at least two 5K races. Doing martial arts has been a lifelong passion of mine. I got my black belt when I was ten years old. Now I train twice a week with my kids who also do karate. We are a karate family! In the winter, we take to the mountains of northern Tochigi and Fukushima almost every weekend to go skiing as a family. Through my hobbies, I enjoy learning new things, meeting interesting people, exploring this beautiful country, and experiencing Japanese culture.
Heather Hane
Clinic Trainer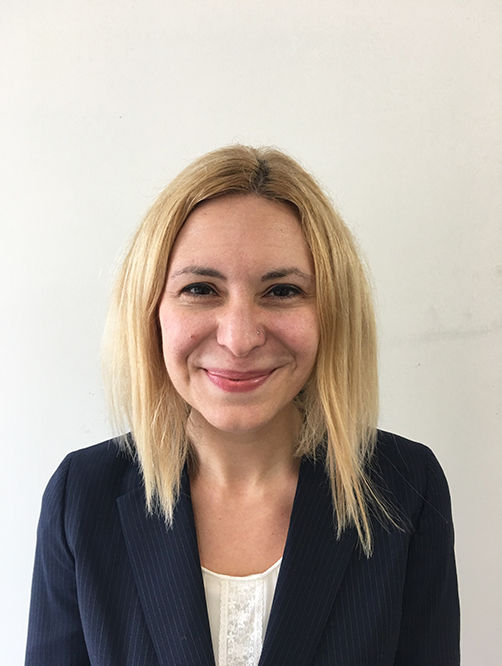 Hello, I'm Heather Hane. I graduated from the University of Houston with a BS in psychology. I first came to Japan from Texas, America, in 2007 because I wanted to experience life in a foreign country. Also, I wanted to work in education, and I am interested in Buddhism and Eastern philosophy. What I thought would be a short stay has turned into building a family here. Please come and have a chat with me in the clinic.
---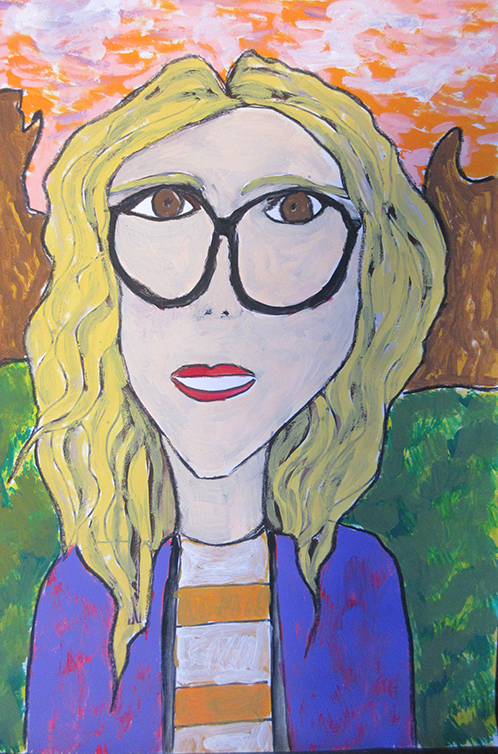 In my free time, I enjoy moving my body through yoga, cycling, and walking.  I make it a priority to do this about three to four times a week.  I also enjoy making mixed media art and do this about once a week, though I wish I had time to do more.  I love traveling, but do not get a chance to travel as much these days.  Before bed, I love winding down with a book.  I usually read non-fiction books with topics related to philosophy, psychology, creativity, or health. I love spending time with my friends and always love learning new things.
Joel Neff
Clinic Trainer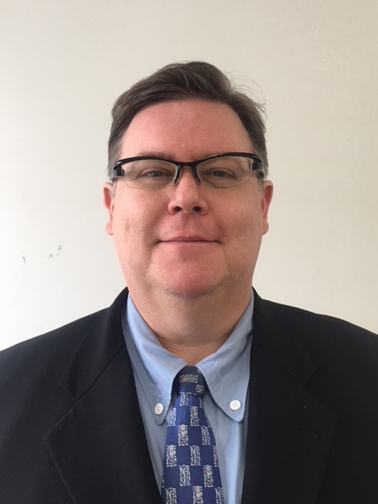 Hi!  I'm Joel Neff.  I'm from the Grand Canyon state, Arizona.  I've been living in Japan for about eighteen years.  I came to Japan to teach English and that's what I've been doing ever since.  Actually, right now, I'm also studying for an M.A. in applied linguistics and it's a lot of fun.  I think studying languages is one of the most interesting and valuable hobbies you can have, and I'm glad that it has become my career.  I'm also glad I ended up living in Utsunomiya (actually, Takanezawa!) because of the friendly people and fantastic food.  (I love the green sui-gyoza from Gyo-Ten-Do near the station!)
---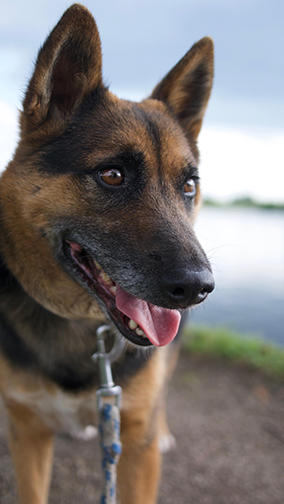 When I'm not studying or teaching, I like to write.  I've written several short stories and magazine articles over the years, and I'm working on a novel, which I will finish…someday.  I also like painting, drawing, and making up games to play with my daughter.  And, when I'm not doing any of that, you can find me hanging out with my dog, Lucy, in one of Tochigi Prefecture's beautiful parks.
Jason Preston
Clinic Trainer
Hello. My name is Jason Preston. I have been teaching and tutoring for many years. I have taught at companies, kindergartens, English language schools, and many other places around Tochigi. I grew up in a small city south of Niagara Falls. I studied journalism and theology at Saint Bonaventure University in New York.  After that, I travelled more than 10,400 kilometers (only about 6,400 in miles though) over mountains, fields, rivers, lakes, oceans, even roads and streets in order to be here, in Utsunomiya, so I could one day meet you! So please come to clinic sometime and we can chat in English!
---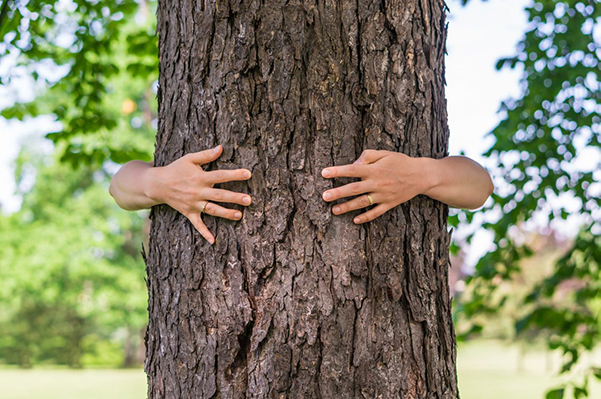 I do many different things while I am not at work. I read things. I watch things. I even listen to things. If I have time, I go places. I quite enjoy going places where there are many trees. In Tochigi prefecture, trees can be found with almost no effort. One need not venture far before eyes welcome a wondrous woodland to view. When I come across any of these treasure-troves of trees, I take part on one of my favorite pastimes - tree hugging. Tree hugging is a simple activity. All you need is a tree. Once you have found a suitable tree, you give that tree a hug. Of course, introducing yourself to the tree first is advisable. Another one of my favorite activities is grooming my goatee. I spend hours every week making sure my goatee is gorgeous. Thank you for reading. I'll be seeing you soon!
Jason Wetzel
Clinic Trainer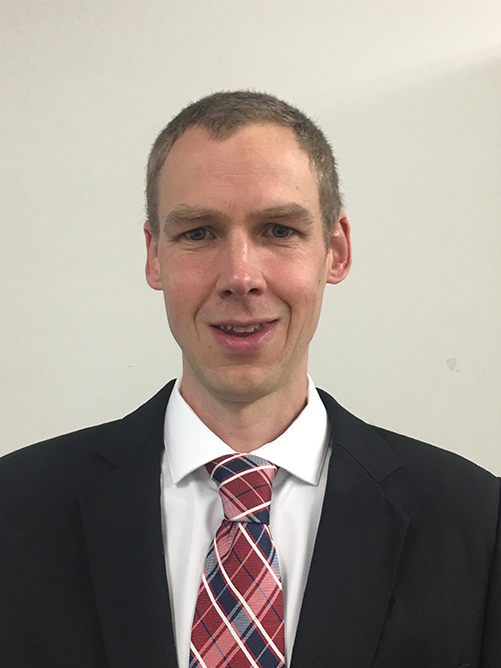 Hello everyone!  My name is Jason Wetzel, and I was born in the small town of Rhinelander, Wisconsin called "Home of the Hodag."  My town is famous for its history in producing lumber and a mythical dragon-like beast called a hodag.  I have a BS in technology education and spent several years as a carpenter and high school architecture teacher.  I really enjoy using language learning as a way to learn from others, and look forward to having many conversations with people this year in English!
---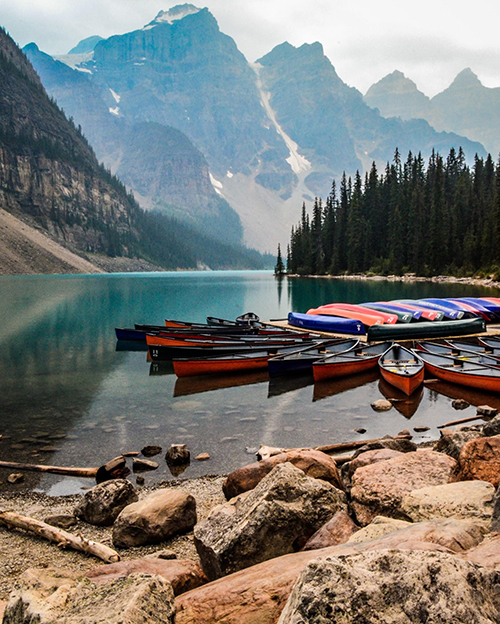 There are many things I like to do in my spare time, especially outdoor sports, such as hiking, canoeing, and biking. But ever since my dad built his own home when I was a boy, I have had a fascination for DIY.  When I was young, I built a wooden car that I managed to roll down a hill but it was too heavy to push back up!  When I was in high school, I built my first boat with a friend.  It was not pretty, but it managed to float!  Later, as a carpenter, I built many wooden kayaks and one canoe on days we could not work because of rain.  I think it is the challenge of problem solving mixed with hands-on, practical "doing" that I like most.  For my next project, I am thinking about making a Stand Up Paddle-board (SUP).
Rachel Wetzel
Clinic Trainer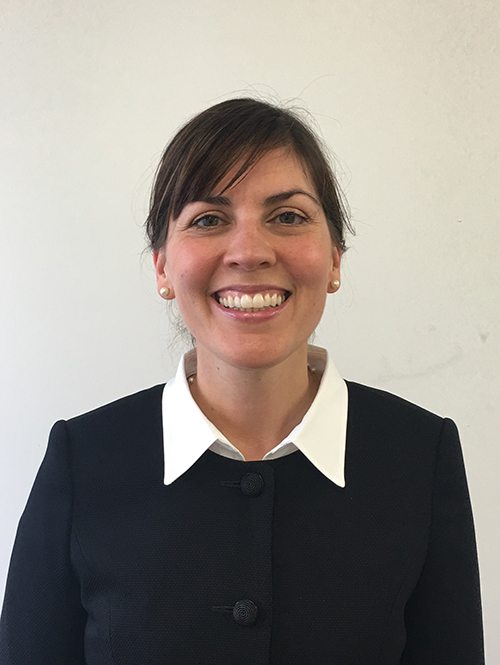 Hello!
My name is Rachel Wetzel, and I am from the United States. I have really enjoyed living in Utsunomiya the past four years. I enjoy Japanese culture, food, and the many wonderful Japanese friends I have here. I have a bachelor's degree in nursing and worked as a pediatric nurse. Before moving to Japan, and becoming a language learner myself, I took a program in language acquisition techniques (PILAT). I am excited to speak English with you and to share what I have learned and used in my own language study.
---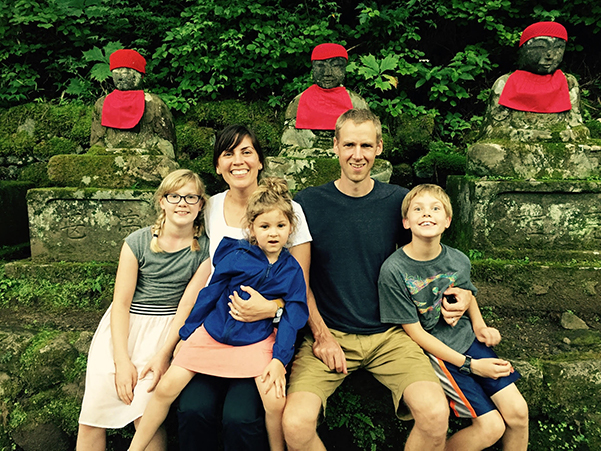 I love being a mom and spend most of my free time with my family. I have three children ages 12, 10, and 7. I am often cooking, cleaning, and driving them around. I also enjoy decorating, music, and hiking. I play the flute, and last year I bought a cello! In my free time, I take cello lessons and practice.